Information Security
…let us take the strain and keep your IT systems secure, by preventing threats and protecting your data
In the modern world, data is as valuable as currency! We ensure you receive sound advice about protecting your business from threats, the security of your data, GDPR and staff training.
---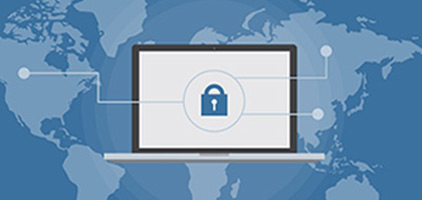 Data Protection
From offering advise on the latest data protection legislation to writing bespoke Privacy and Cookie Policies, Red Dragon I.T. are here to help. We can review the safest and security of your entire computer network through to supporting the with training of your staff.

Information Security Review
If you are unsure whether your I.T. systems are secure, an 'Information Security Review' is just what you need. We look a wide range of elements, from the software you have running on your servers, PC's & Laptops, to your anti-virus, and firewall protection. We will also offer you lots of advice to ensure that your staff maintain a secure network; from patch management to password security and more. We can also write an Information Security Policy for you which will cover; Risk Management, Information Security Awareness, Physical Security Measures, Computer and Network Security, Breach Management, and CCTV.
Cost: from £189.00 +VAT (note this review is complimentary for customers on Managed I.T. Support Contracts)
GDPR Consultations
The EU's General Data Protection Regulation came into full force in May 2018, and since then Red Dragon I.T. have been helping small to medium sized businesses understand how they are processing personal data and supporting them as they review their working practices and procedures. Our GDPR Consultations include;
Data Protection:
Establishing the lawful basis for collating, sharing and retaining personal data and ensuring that you are appropriately registered with the Information Commissioner's Office.
Data Audit:
Accurately mapping and recording how personal data is obtained, processed, shared, stored and destroyed.
Privacy Policy:
Ensuring that data subjects have access to your Privacy Policy which clearly explains; the reasons why you collect, use,store and retain personal data.
Information Security:
Ensuring that both your physical and electronic data is secure.
Terms & Conditions:
Ensuring that your T&C's covers data protection.
Breach Management:
Understanding what to do in the event of a data breach.
Our GDPR Consultations include two face-to-face meetings, the first is to gain the necessary information required and the second is to hand over your own GDPR folder containing all of the above bespoke documentation.
Cost: from £389.00 + VAT
Staff Awareness Training
Your staff are one of your strongest forms of defence when it comes to keeping your data and your network secure, particularly when it comes to phishing emails and scams. To ensure your staff understand what personal data you hold, how to keep it safe and the risks involved if there was a data breach, we have three interactive online courses that will be of invaluable benefit:

GDPR
Staff Awareness Course:
Introduces the key compliance obligations for organisations and its employees, by offering a complete foundation on the principles, roles, responsibilities and processes under the GDPR.

Information Security
Staff Awareness Course:
This course reduces the likelihood of human error by familiarising non-technical staff with security practicalities and procedures.

Phishing
Staff Awareness Course:
This course educates staff how to identify and understand phishing scams, explains what would happen should they fall victim, and shows them how they can mitigate the threat of an attack.
Each course consists of 40-minutes online training followed by a 20-minute assessment. Those who pass will receive a certificate (PDF format).
Cost: each course is £29.99 +VAT per person (this is a one-year licence).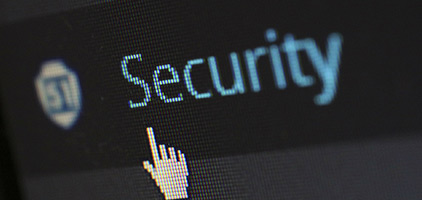 Website Security
The security of your website affects the people that visit your website. There are several items that you need to be aware of including; the acceptance of cookies and your privacy policy, your contact page, the prevention of spam and CAPTCHA's, the need for an SSL Certificate, and how to grow a marketing database whilst complying with the General Data Protection Regulation. Red Dragon I.T. can advise on all of these matters and ensure your website security meets the grade.
Cost: prices starting from £35.00 +VAT
Privacy & Cookie Policies
Any business that handles personal data needs to ensure its 'data subjects' have access to an easy to understand Privacy Policy which should clearly explain;
the reasons why you collect personal data
how you use personal data
how you store personal data
and the retention period of personal data
Red Dragon I.T. will write a bespoke Privacy Policy for your business that will also outline the rights of the 'data subject' and advise them how to access, amend or erase their data. Included is a Cookie Policy that will be bespoke to your website.
Cost: £49.00 +VAT

Data Recovery & Data Back-up
Data Recovery
Loosing data can be incredibly damaging for any business. Red Dragon I.T. specialise in data recovery, from any device or platform, and of any size. We can provide a report and file list, along with a no-obligation free quote to safely recovery your data. And to prevent further damage we can provide both onsite and offsite data back-up to prevent further data loses.
Onsite Data Back-Up
We can advise, support and delivery with your onsite data back-up plan. Whether stored to a NAS Box, a server or simply diverted to an alternate location on your business premises, we can make the necessary arrangements to ensure you have access to your data in the event of accidental deletion, corruption or through loss from external attack or virus.
Offsite Data Back-Up
It is also essential that your data is backed-up and stored securely away from the business premises to aid recovery in the event of fire, flood or theft. With our off-site 'Remote Data Back-Up' service you can sit back and relax in the knowledge that everyday we will encrypt all your data at source, before connecting it to and storing it on our securely located server. Our service saves the laborious task of backing up data through the swapping of external hard drives, which undoubtedly end up being stored unsecurely.
Cost: prices starting from £1 per day for up to 50MB of data with additional increments depending on the amount of data requiring storage.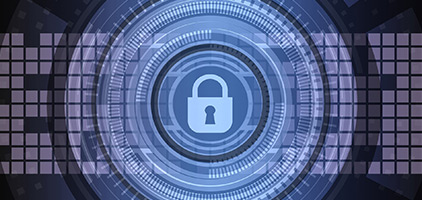 Anti-Virus & Firewalls
Anti-Virus Protection
A primary source of infection to both computers and laptops is via email attachments, illegal software and infected files from the internet. Red Dragon I.T. recommends BitDefender which provides the highest level of anti-virus protection. The software includes; intelligent anti-virus, blocks all e-threats, multiple layers of ransomware protection to keep your files safe from encryption, website attack prevention, online banking protection, anti-phishing and anti-fraud prevention.
Cost: £3.00 per PC / laptop / server per month +VAT
Firewalls
Designed to limit unauthorised access and external attacks to your computer network, we can advise and design a firewall that meets the needs of your business. For ultimate control over your network we can supply a firewall that will analyse all the data entering and exiting your network, and one that has the ability to prevent access to chosen websites, which is perfect for organisations such as those in the education sector.
Cost: prices starting from £49.00 + VAT