Telecommunications
…your office on the move! Make business calls from anywhere, using just one number!
With our telephone solutions you will be able to increase your flexibility and functionality, cut costs, boost productivity and increase customer service.
3CX Phone System
The 3CX Phone System combines your desk phone with an app on your smartphone, and an app on your computer desktop, offering a forward-thinking telephony solution, designed around your business needs, whilst dramatically cutting your costs.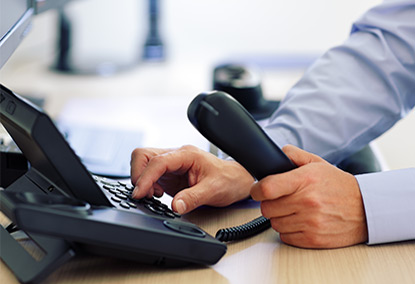 Telephone Hardware
From entry level desk phones that offer features and performance associated with more advanced products, through to executive phones and conference phones, we offer a choice of high-quality products suitable for your requirements.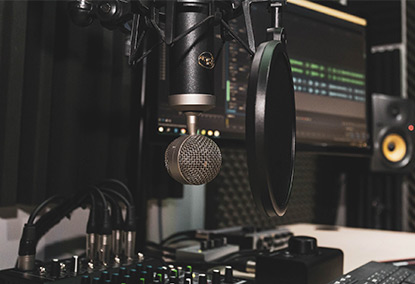 Voiceover Artists
In need of a voice for your telephone greeting and need something that reflects your business? Then look no further, we have a selection of voice-over artists and with our Radio connections, we have loads more where they came from!
3CX Phone Systems
Red Dragon I.T. is proud to be an accredited 3CX Partner. 3CX is a forward-thinking telephony solution, that can be designed around your busin†ess needs, whilst dramatically cutting your telecommunication costs. Giving you an 'office without limits' the 3CX Phone System combines your desk phone with an app on your smartphone, and a desktop app on your PC or laptop, meaning that no matter where you are, you are in the office and never miss a call!
What are the key benefits?
Easy to Install: compatible with both Windows & Linux, integrate all your business telephone numbers seamlessly from Office 365, Google Contacts or your own CRM System / intranet.
Easy to Manage: simple day-to-day management, easy to upgrade and add extensions
Work from Anywhere: with mobile apps for iOS, Android, Mac & Windows
Unbeatable Price: unlimited users and extensions, plus FREE internal calls
Open Platform: choose your own phone numbers, cloud provider and hardware
Advanced Features:

integrate with CRM system and link calls to customer records

receive voicemail messages directly to your inbox

web conferencing, instant messaging and website customer chat service

create customised hunt groups and call queuing systems

visualisation with 'wall board' for high call volume departments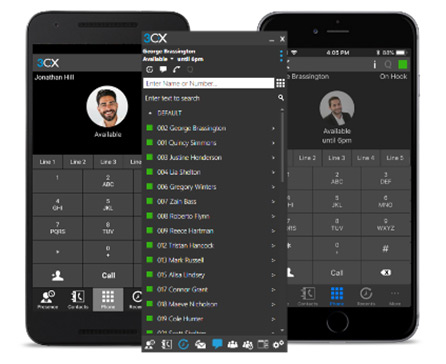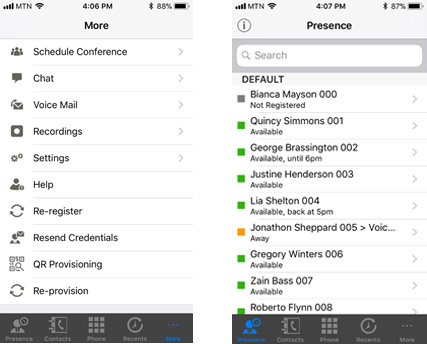 What will you be paying for?
Purchase of 3CX software license
Installation of 3CX software and configuration of phones
Line Rental; SIP / Virtual Lines
Call Charges; From 1p per minute to landlines and 7p per minute to mobiles
Ongoing Monthly VoIP Support from the Red Dragon I.T. team
What else is on offer?
FREE demonstration and trial period
Our recommendations regarding the purchase of desk phones, cordless & conference phones
Selection of professional Voiceover Artists to compliment your business image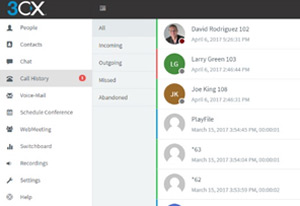 Use the desktop app for features such as; contacts, chat, call history, voicemail, web meetings and more …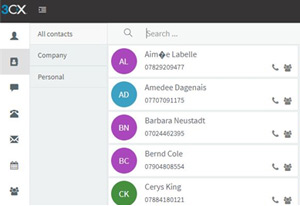 Integrate your contacts from your CRM system, Office 365 or Google contacts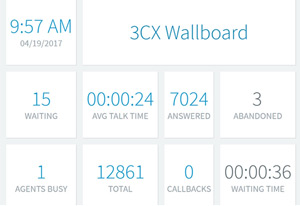 Visualise your calls with a 'Wallboard' for departments with high call volumes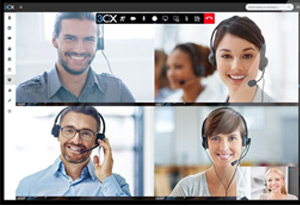 Arrange web meetings with internal and external colleagues
Choose from our recommended phones…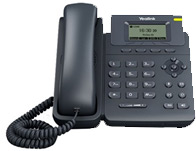 Basic Business
£55.00 +VAT (includes firmware updates)
Entry level VoIP phone with 2 ports
Headset support
Wall mountable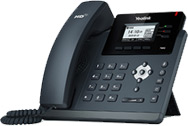 Standard Business Phone
£72.00 +VAT (includes firmware updates)
Superb high definition (HD) sound quality
Graphical LCD display with adjustable angle
Programmable keys help boast extensive productivity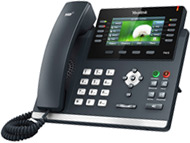 Executive Business Phone
£137.00 +VAT (includes firmware updates)
Superb high definition (HD) sound quality
Intuitive user interface with icons and soft keys
Supports Bluetooth headset via USB dongle
Programmable keys help boast extensive productivity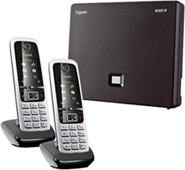 Cordless Handset x 2, with Base
£115.00 +VAT (includes firmware updates)
Easy personalisation options for ringtones, screen-saver and sound profiles
Long talk and standby time of up to 14 and 300 hours, respectively
2 direct access keys to your favourite functions (can be set individually)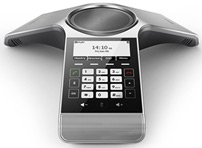 Conference Phone
£324.00 +VAT (includes firmware updates)
5-way conference call with Noise Proof Technology
6 metre and 360-degree voice pickup
Built-in Wi-Fi & Bluetooth
Local USB call recording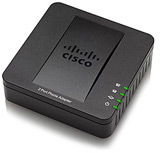 Normal analogue phones can be used with a VoIP adaptor
Choose one of our professional Voiceover Artists to match your business image…

Lee Glasby
With over 10yrs experience in recording voice sessions for digital media, Lee has an incredibly versatile voice with a range from 25-45yrs of age. Lee is able to adapt his voice from forceful corporate reads to smooth reassuring reads, which ever most suits your business need.
Voiceover Sample

Mark Page
Mark has a bright, warm, friendly, delivery and does variations of those. A DJ on over 40 radio stations worldwide including BBC Radio 1, Mark is an experienced voice over for 30 years on everything from national TV ads to local and regional radio commercials and video narrative.
Voiceover Sample

Fenella Fudge
Fenella has the warmth and authority you'd expect from an ex-BBC Radio newsreader, giving your project friendly gravitas and credibility. With 25+ years of working behind the microphone, she's been a voice for many leading brands, including British Airways, KLM, The Economist and most national broadcasters.
Voiceover Sample

Suzie Stevens
Suzie's voice has versatility, she can either be bright and bubbly, or soft and sincere. Either way she is perfect for companies seeking a feminine touch to introduce and greet their customers by telephone. Suzie has years of experience working on local radio, from breakfast show's through to various genres of music.
Voiceover Sample